About the Program
Launched on October 10, 2008, as part of the World Bank Group's Gender Action Plan, the Adolescent Girls Initiative (AGI) aims to help adolescent girls and young women make a successful transition from school to work.
The program is being piloted in 8 low-income countries, including some of the toughest environments for girls.
Each program is tailored to the country context, with a common goal of discovering what works best in programming to help adolescent girls and young women succeed in the labor market. Each pilot includes a rigorous impact evaluation. With new knowledge of what works, successful approaches can be replicated and brought to scale.
The Bank's partners in the AGI are the Nike Foundation and the governments of Afghanistan, Australia, Denmark, Jordan, Lao People's Democratic Republic, Liberia, Nepal, Norway, Rwanda, Southern Sudan, Sweden, and the United Kingdom. Total financing is US$20 million.
Click to subscribe to the AGI newsletter, Lessons Learned from the World Bank's Adolescent Girls Initiative.
Feature
Learn. Work. Thrive.
Through the delivery of life skills training, the AGI pilots are working to equip adolescent girls and young women with the tools and confidence they need to take advantage of new economic opportunities.
South-South Learning Exchanges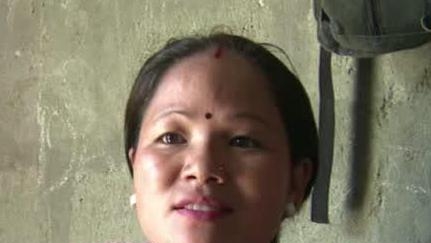 Cross-country learning exchanges are helping to improve the implementation of AGI projects and increase the dissemination and cross-fertilization of practical lessons learned.
Read More»
|
Watch Video»
Why adolescent girls?

Girls are stalled between school and productive work: More than a third—34%—of young women in developing countries are jobless—out of the labor force and not in school. Although the gender gap in school enrollment has been closing, the gender gap in labor force participation is on the rise.

Reaching girls during adolescence is critical—decisions made and behaviors established during this period affect their horizons later in life. Adolescence for boys typically ushers increased mobility and autonomy, but for girls it often comes with increased restrictions—fewer opportunities and less freedom to exercise choice. During this formative period in their lives it is important to provide adolescent girls with the tools they need to become economically empowered young women.

Why is the transition to work harder for girls?

Adolescent girls typically have more household responsibilities than boys do, allowing them less time to work outside the home. Girls often have siblings or even children of their own to care for.
Adolescent girls are oftentimes less qualified for jobs. Girls still have lower rates of secondary school enrollment and completion in many parts of the world, and oftentimes they lack the right skills for higher-wage jobs.
When it comes to finding a job, young women struggle because they are more socially isolated, with fewer contacts to help them job search. They often lack the confidence to go out and find a job.
Social norms also make it harder for young women to work—their families, male partners, employers, or even they themselves—may think that certain jobs are only for men—not "women's work." Gender-based violence and severe gender inequalities can prevent adolescent girls and young women from taking up opportunities.

Resources:

Afghanistan

Female Youth Employment Initiative (FYEI)

Objective:
Provide job skills and training to an estimated 1,300 adolescent girls and young women (age 18-30) in Balkh Province, leading to increased access to employment.

Implementing Agency:
The Ministry of Education, building on synergies with the ongoing Educational Quality Improvement Project (EQUIP I and II)

Main Project Components:

Skills training
Life skills training (leadership, management of income and budgets, employee rights)
Social mobilization and community outreach
Social marketing to link trainees to labor demand in private and public sector offices
Institutional capacity building

Timeline:
The pilot was launched in January 2012 and is currently in the early stages of implementation.

Task Team Leader:
Miki Terasawa, Social Development Specialist (SASDS)

Haiti

Adolescent Girls Initiative - Ti Fi Travay Inisyativ (TiFiTI)

Objective:
Socially and economically empower vulnerable adolescent girls and young women aged 17-20 through models of skills development in order to increase their employability and their earning potential.

Implementing Agency:
The program is Bank-executed. The Women's Ministry is the primary government partner.

Main Project Components:

Technical skills training.
Life skills training.
Internship and job intermediation.
Mentorship and accompaniment.
Stipend delivered via mobile money.

Timeline:
The project launched in May 2012.

Task Team Leaders:
Aude-Sophie Rodella, Economist (LCSPP) and Facundo Cuevas, Economist (LCSPP)

Resources: News:

Jordan

NOW – New work Opportunities for Women

Objective:
Improve the employment prospects of 900 female community college graduates in Jordan, focusing on alleviating barriers that prevent young women from finding jobs.

Implementing Agency:
Ministry of Planning and International Cooperation. Ministry of Higher Education and Scientific Research is also involved in design and implementation.

Main Project Components:

Employability skills training: Interpersonal and other basic job skills that employers identify as constraints to hiring college graduates, in particular females.
Job vouchers: A short-term subsidy to incentivize firms to hire new graduates with no experience, and to encourage firms to overcome stereotypes through directly observing young women at work.

Timeline:
The project was implemented between December 2010 and August 2011.

Task Team Leader:
Tara Vishwanath, Lead Economist (MNSPR)

Resources:

Lao PDR

Adolescent Girls Initiative (AGI)

Objective:
(i) To identify and support women and young entrepreneurs who are seeking to start or expand a business, and (ii) To provide employment services to unemployed and recently graduated young women and men who are looking for employment in the private sector.

Implementing Agency:
Young Entrepreneur Association of Lao PDR (YEAL)

Main Project Components:

A Marketplace Model identifies strong business ideas and supports young entrepreneurs with business skills training, mentorship and seed grants. At least half of beneficiaries are young women (age 16 to 24).
The pilot is establishing career centers in colleges to provide internship and job placement services to unemployed students and recent graduates.

Timeline:
Implementation began in December 2010 and the program will continue its activities until December 2013.

Task Team Leader:
Helene Carlsson Rex, Senior Gender Specialist (EACLF).

Resource: News:

Liberia

Economic Empowerment of Adolescent Girls and Young Women (EPAG)

Objective:
To promote entry into wage and self-employment for approximately 2,500 girls and young women (age 16 to 27) in nine communities in Greater Monrovia and Kakata City, via the provision of business development skills, job skills and life skills.

Implementing Agency:
Ministry of Gender and Development.

Main Project Components:

Six-month training in either job skills targeted to sectors with high demand (e.g. hospitality, house painting, professional driving, office/computer skills and security guard services) or business development skills.
Six-month support for job placement or links to micro-credit, depending on the training received.
Other training and support: life skills training, small group learning, a business plan competition, mentorship, savings accounts, child care, and transportation.
Job intermediation and placement services
Capacity building to the Ministry of Gender and Development

Timeline:
In Liberia, 1,131 girls received training in the first round (March 2010) and 1,277 girls were trained in the second round (July 2011). The EPAG team is solidifying plans and fundraising for geographic scale-up and expansion of modified versions of EPAG project.

Task Team Leader:
Peter Darvas, Senior Education Economist, AFTED

Resources:

Nepal

Adolescent Girls Employment Initiative (AGEI)

Objective:
Promote access to employment and improve incomes for about 3,500 young women (age 16 to 24) by scaling-up and modifying an existing skills training and placement program—the Employment Fund (EF)—that has shown strong results to date.

Implementing Agency:
Helvetas Nepal is the implementing agency. The Ministry of Education chairs the EF Steering Committee.

Main Project Components:

Technical skills training in demand-driven trades.
Life skills training to address age and gender-specific challenges.
An outreach and communications campaign to ensure that poorer, less educated and more vulnerable girls access training and employment opportunities. Contracts with private training providers also include financial incentives to recruit and train more disadvantaged youth.
Capacity-building for training providers.

Timeline:
Implementation began in February 2010.

Task Team Leaders:
Venkatesh Sundararaman, Senior Economist (SASED) and Jasmine Rajbhandary, Social Protection Specialist (SASSP)

News:

Rwanda

Adolescent Girls Initiative (AGI)

Objective:
Improve employment and increase incomes for about 2,000 adolescent girls and young women (age 15 to 24) in two urban and two rural districts in Rwanda.

Implementing Agency:
Ministry of Gender and Family Promotion.

Main Project Components:

Technical training for self-employment (in areas such as horticulture, agro-processing, tourism, arts and crafts, technical servicing and solar technology, ICT and secretarial services)
Psychosocial support, life skills and business development training to enable them to establish profitable small enterprises.
Support to form cooperatives which will be partnered with a local entrepreneur to receive hands-on coaching on how to manage a business. Cooperatives will also be linked to micro-finance institutions active in the project districts.

Timeline:
The project officially launched April 2, 2012, and is in the early stages of implementation.

Task Team Leader:
Gibwa Kajubi, Sr. Social Development Specialist (AFTCS)

News:

South Sudan

Adolescent Girls Initiative

Objective:
Improve employment and increase incomes of 3,000 adolescent girls and young women (age 15 to 24) through demand-driven training and linkages to market opportunities.

Implementing Agency:
BRAC South Sudan. The government counterpart is the Ministry of Gender, Child and Social Development.

Main Project Components:

Village-level Adolescent Community Clubs across four states provide safe spaces for girls and young women to receive training and to socialize.
Interventions offered at the clubs include demand-driven skills training, financial literacy training, life skills training, and access to savings clubs and microcredit.
100 Adolescent Leaders are being trained to help run the clubs. BRAC also involves parents and local authorities in the operations of the clubs, alongside the beneficiaries/club members.

Timeline:
By November 2010, 100 adolescent clubs with girl members were established in five counties in four states. Approximately 3,000 adolescent girls are receiving life skills and livelihood training in selected trades.

Task Team Leader:
Yasmin Tayyab, Sr. Social Development Specialist (AFTCS)

Resource:

Results

Project
Training Started
Training Ends
Project Closes
IE Delivered
Afghanistan
Summer 2012
TBD
TBD
TBD
Haiti
Summer 2012
TBD
TBD
2015
Jordan
September 2010
Training: November 2010

Vouchers: August 2011
February 2012

Lao PDR
March 2011
May 2012
December 2012
M&E Results: September 2012
Liberia
March 2010
December 2011
December 2012
April 2014
Nepal
February 2010
October 2012
December 2012
March 2013
Rwanda
Summer 2012
TDB
TBD
TBD
South Sudan
February 2011
June 2012
December 2012
June 2013

All pilots except Lao include an impact evaluation, some of which are randomized. These evaluations will yield new rigorous evidence to inform policymaking for adolescent girls. The research questions are as follows:

For each pilot, what is the impact of the program on:

Economic outcomes for participants and their households : employment, earnings, investment, savings, borrowing, and lending.
Socioeconomic behaviors and outcomes: marriage, fertility, time use, experience of gender-based violence, and attitudes toward risk
Empowerment/Agency: physical mobility, aspirations, economic dependence on men, control over household resources, self-confidence
Knowledge: Financial literacy, STIs

How do the program impacts vary according to the demographic and personal characteristics of the participants?

Variation by age, level of family support, level of stress

Does job training work in post-conflict/disaster settings?

How does experience of trauma, displacement, schooling interruption, and/or loss of relatives affect the success of program participants?

Across the eight pilots, what are the cross-country lessons that can be drawn on promoting school-to-work transitions for girls and young women?

Resources

:

AGI Note Series

AGI Learning From Practice Series:

The AGI pilots are generating lessons on how to make programs more "girl friendly" at each stage of the project cycle–design, implementation, monitoring and evaluation. The AGI Learning From Practice policy note series will assemble these operational lessons. Topics will include the following:

Design Lessons

AGI Results Series:

Find results and key findings from each of the AGI pilot programs in the AGI Results Series: